Have you seen Deuce Bigalow: European Gigolo? No? Really? How about Deuce Bigalow: Male Gigolo? You missed that one too, huh? Yeah, me too. One would think that if you were the type of actor who would make these movies, you would realize that the lowest (lowest) of lowbrow humor would not be greeted with open arms by the vast majority of critics. You should be okay with that. David Lee Roth once said ," You know why rock critics like Elvis Costello and hate Van Halen? Because critics look like Elvis Costello." He got it. He was cool with it. He took his money and ran.


Hell, even Groucho Marx said "I don't care to belong to any club that will have me as a member."

But Schneider got mad when Patrick Goldstein of the L.A. Times wrote the following: "Deuce Bigalow: Male Gigolo,' a film that was sadly overlooked at Oscar time because apparently nobody had the foresight to invent a category for Best Running Penis Joke Delivered by a Third-Rate Comic."

I mean, I could understand being insulted by that, I suppose, but then again, I never would have made Deuce Bigalow: European Gigolo, either. Schneider replied in an open letter in the L.A. Times that stated, ""Well, Mr. Goldstein, I decided to do some research to find out what awards you have won. I went online and found that you have won nothing. Absolutely nothing. No journalistic awards of any kind ... Maybe you didn't win a Pulitzer Prize because they haven't invented a category for Best Third-Rate, Unfunny Pompous Reporter Who's Never Been Acknowledged by His Peers."

This lead Roger Ebert to write one of his funniest replies in his review of the film: "But Schneider is correct, and Patrick Goldstein has not yet won a Pulitzer Prize. Therefore, Goldstein is not qualified to complain that Columbia financed "Deuce Bigalow: European Gigolo" while passing on the opportunity to participate in "Million Dollar Baby," "Ray," "The Aviator," "Sideways" and "Finding Neverland." As chance would have it, I have won the Pulitzer Prize, and so I am qualified. Speaking in my official capacity as a Pulitzer Prize winner, Mr. Schneider, your movie sucks."


Ebert has been very ill recently, and he wrote of recieving a big bouquet of flowers recently from Schneider.

"They were a reminder, if I needed one, that although Rob Schneider might (in my opinion) have made a bad movie, he is not a bad man, and no doubt tried to make a wonderful movie, and hopes to again. I hope so, too.

Thanks, Rob."

I thought that was big of Schneider. Seems that he's not an asshole after all.

---

I try and buy local whenever possible. I purchase locally grown produce, I frequent locally owned businesses, I drink locally roasted coffee (since they can't grow it here). A great deal of this is simply to support those who live around me, who in turn not only enrich my life, bu make up the economy of my area. Plus, we've got great stuff here.

When I can't buy local, I buy American, for the same reasons. If we continue to purchase items and services from overseas because they are cheaper, we'll find that a nation made up soley of consumers is bound to start devouring each other, like the Donner party.

We've had a big problem with China recently. Okay, so we've had a lot of problems with China (and we're just getting started), but beginning with the poisoned pet food scare, authorities have begun reporting (because I'm going to make the conspiritorial assumption that they already knew but weren't telling) that food has been coming over from China that is poisoned, perhaps by malice, but more than likely from ignorance or simply because when you try and produce as cheaply as they are, corners get cut.



And now even our toothpaste is unsafe. People shopping at Dollar Plus stores in Miami, the Port of Los Angeles, and Puerto Rico have purchased a brand of toothpaste called ShiR Fresh Mint Fluoride Paste, which contains a poison called diethylene glycol.

Buy American. Buy local. Think about it.


---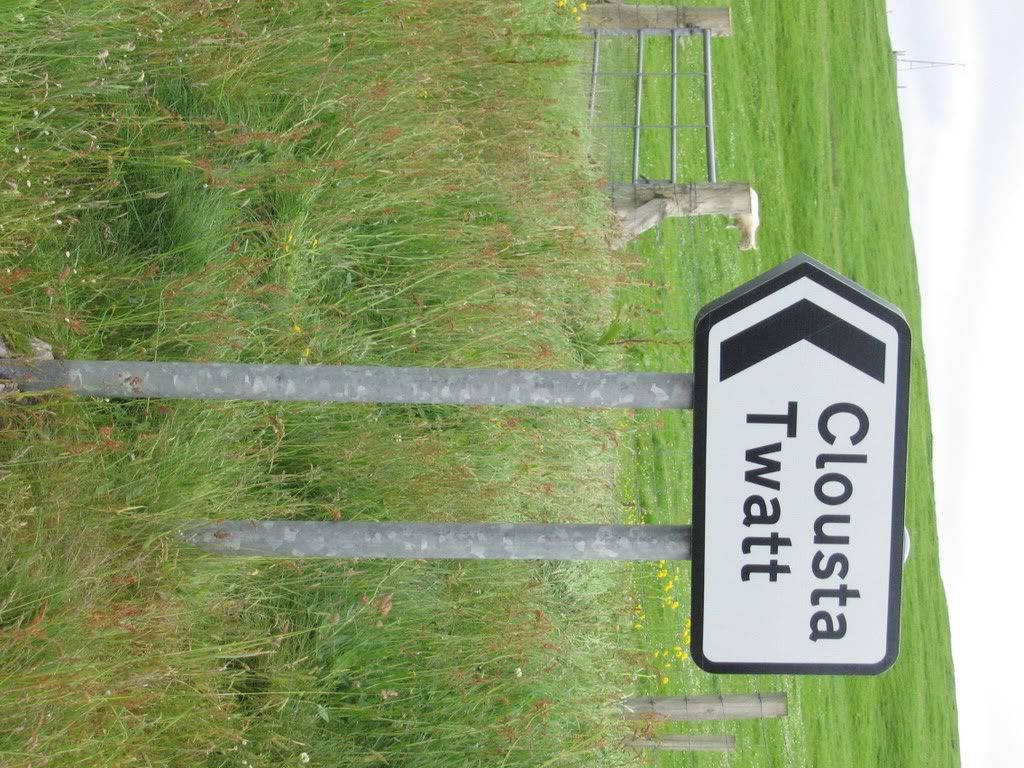 And now for some fun. I found a list of The 22 Worst Place Names in the World. You should read the actual list, because it's pretty funny.

22. Cockburn, Western Australia

17. Titty Hill, Sussex, England

12. Bald Knob, Arkansas, United States

10. Whiskey Dick Mountain, Washington State, United States

and one of my personal favorites:

3. Disappointment, Kentucky, United States