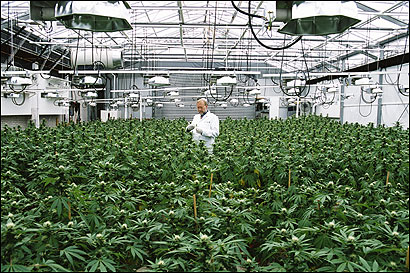 75% of People Disagree With the Administration About It

But it's not the war. It's the use of medical marijuana. Pretty much everyone thinks that it should be available for cancer patients and people suffering from, geez, about a milliona ailiments, if not for packing up the bong. Amazingly, the only Schedule I drug that researchers can't look into. That's right. Cocaine? Heroin? That's cool. Just not pot.

The good news is that the FDA is one step away from finally allowing scientists access to cannabis. A U.S. Department of Justice judge just submitted a report with the go-ahead. Now the FDA has to say yea or nay.

---

On another marijuana note, I found an interesting article on a study published in the Journal of Clinical and Experimental Neuropsychology, as reported by NORML, that says that marijuana use doesn't adversely affect decision making. Don't tell the potheads abot this.