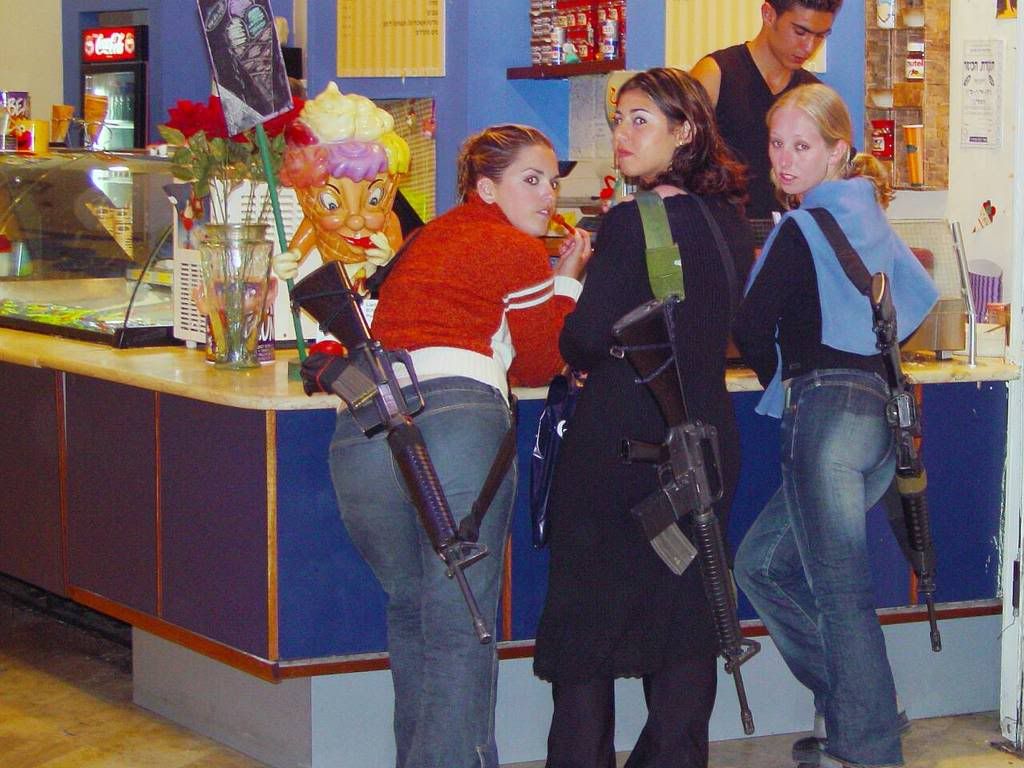 This image brings a lot of thoughts to mind. They are soldiers in the Israeli army, in case you're wondering why teenage girls are packing assault rifles. For some reason they are dressed like they are shopping in the mall, but that have those assault rifles with them while they are buying ice cream...There's something funny, and sad, and oddly perverted about the whole thing. Apparently there's a whole thread that is full of photos of attractive girls in the Israeli army.

I do like how they seem to be allowed to style their hair and wear makeup.

Strange strange strange.